Leyre Olavarria talks about how SEAT has partnered closely with technology companies and changed its product development culture to emerge as a leader in car connectivity.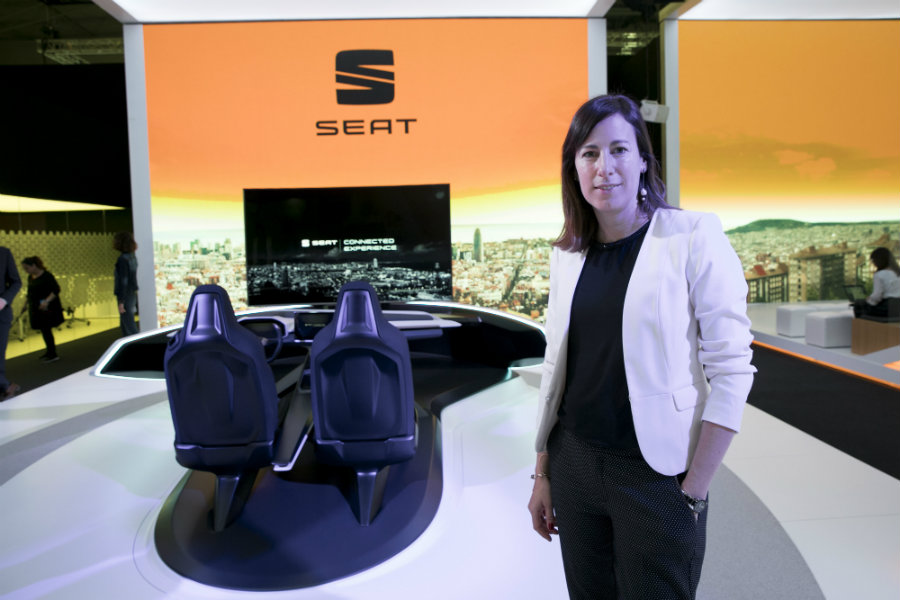 Why has SEAT become a leader in connectivity?
We decided to focus on connectivity because our customers are on average the youngest in Europe compared to other automotive brands. Plus we are small enough to make things happen. Developing connectivity and software products is very different to the classic way of developing cars. At SEAT, we do not have to wait until we have defined every single thing to start developing new solutions.
We do not have to have a completely finalized prototype or application to launch. We can do something smaller and release a beta version to a group of testers, and then take the lessons learned into the next loop and then roll it out. At SEAT we are creative enough to do that.
We have also broken out of our silos. Designers and IT developers sit together in the same building so that they can approach each other easily. It is all about being flexible, not bureaucratic.
How have smartphone integration and partnerships helped SEAT become a leader in connectivity?
It was our first step to being frontrunners in connectivity. We were the first to launch in CarPlay worldwide and the first to launch in AndroidAuto in Europe. It has been the cornerstone and pillar for our strategy.
Our first partnership was with Samsung when we launched Full Link. This was one of the very first projects in which we got in touch with someone else to carry out a project together. Until then, all the developers had been more in-house.
We believe that partnership is the key for success in the future. We will not be doing everything on our own. We will have to look for win-win situations. Working against technology companies instead of with them will not be the future. The automotive world is changing. Rather than putting a list together of potential threats, we should see this as an opportunity to change things, to learn from them, and to change the way we are doing things. They will push us towards digital transformation.
What are the aims of ConnectApp?
We want users to be connected to the world while they are driving. Before, you were connected at the home or office and when you entered the car, you were not as well connected. One of the big advantages of ConnectApp is that it allows you, while driving, in a safe way, to be connected with your world and to interact with social media with your voice alone. Twitter, for example, will be read back to you for verification. We believe that voice selection will be more important in the future.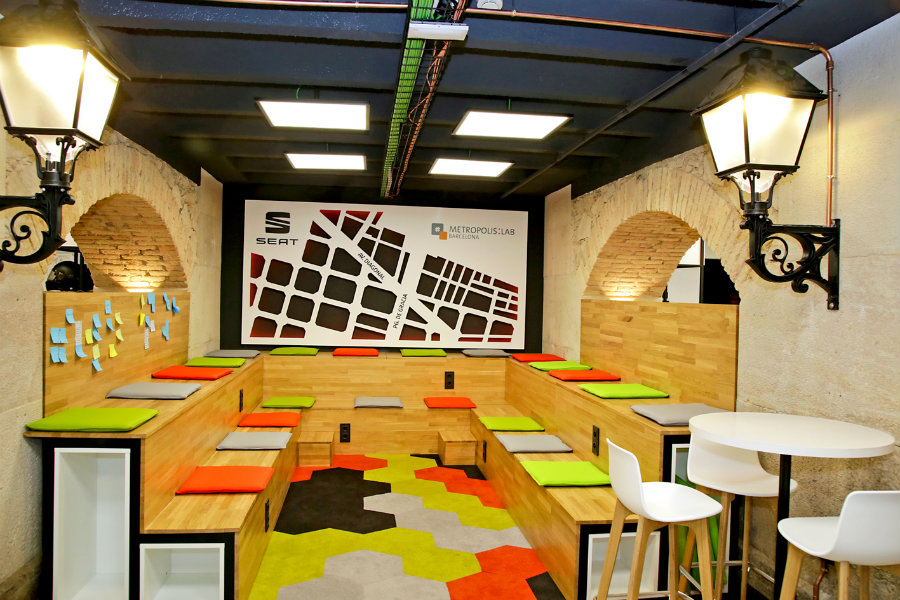 How is SEAT preparing to incorporate 5G mobile communications into its models?
5G is important because it is one of the technology enablers of this new kind of connectivity. Latency will be better and this is very important for emergency issues. When you have an accident or when a car is coming towards you, you have to stop quickly. We are already partnering with Telefónica to test 5G for cars. We are approaching them from the car perspective and with car-related use cases, while they will put the infrastructure together.
How do you think connectivity will change the driving experience for the better? How focused are you on the driver experience?
It is one of our main priorities. The Metropolis Lab is focused on urban mobility. We also have a user experience lab in Martorell. They share the same spirit and they are focused on the same kinds of things: the driver experience, the customer experience, and the customer journey.
We have what we call a garage which contains simulators where people can really experience what driving will be like in the future. We also have frequent customer clinics with real customers so that we learn from them. Use cases need to be tested on the fleet and that is what we do in that lab. We test concepts with people who are both digital and non-digital, because everyone will be driving a connected car, not just techies. We have to be able to approach everyone and make it easy for all of them.
It all forms part of our overall vision. At SEAT we are of course an automotive brand and we produce cars, but we also want to move forward and respond to what our customers are demanding. It does not always have to be a car