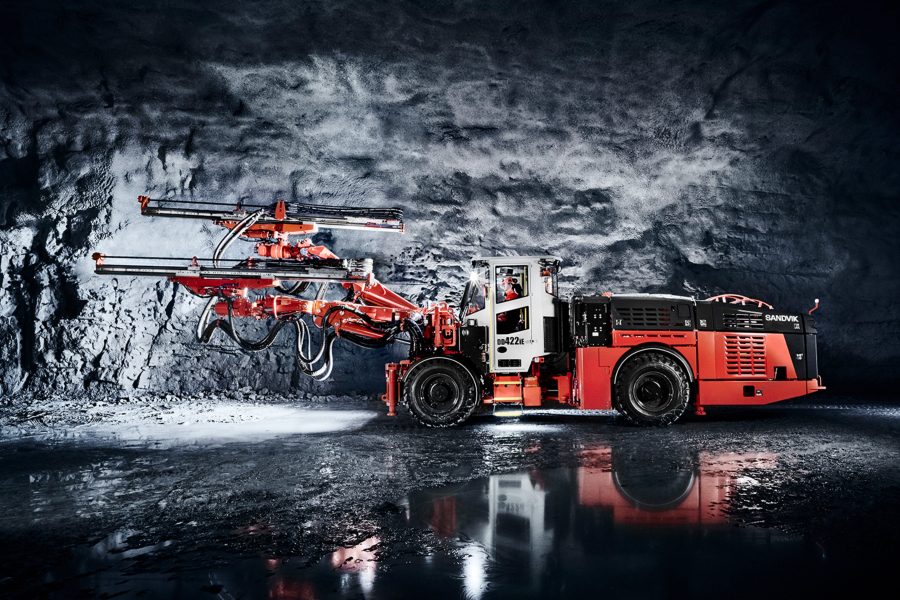 That could all be about to change, as an ambitious project at a gold mine in a remote lake area popular with cottage owners aspires to achieve nothing less than the full electrification of an underground mine.
"We believe that the days of diesel use for underground mining equipment are now numbered," says Brent Bergeron, EVP for corporate affairs and sustainability at Goldcorp, the giant gold mining company which is developing the mine at Borden in northern Ontario.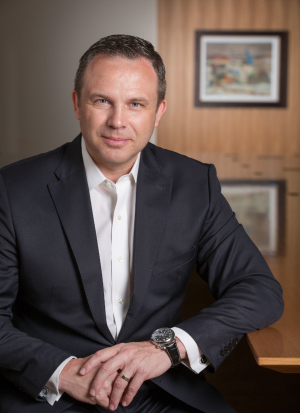 Goldcorp has worked closely with key suppliers such as Sandvik to develop customized electric equipment that can perform the same mining activities traditionally fueled by diesel.
At Borden, the first workers are already riding into the mine on battery-powered personnel carriers and are using giant electric drills to bore tunnels deep into the rock.
In the second half of 2019, when the mine will start producing its first gold commercially, all-electric 40-ton trucks will transport ore from inside the mine all the way to the earth's surface. Finally, to truck the material to an offsite processing plant, Goldcorp is exploring options that include vehicles powered by battery or even by hydrogen.
"Borden is our blueprint for the mine of the future."
Brent Bergeron, EVP Corporate Affairs & Sustainability, Goldcorp
Partnerships with like-minded technology suppliers, provincial and federal governments and First Nations are helping to commercialize clean technologies, improve health and safety performance, and reduce greenhouse gas emissions, and will improve the viability, sustainability and profitability of Borden.
Bergeron says that because electric vehicles are cleaner and cheaper to run, Goldcorp's innovative approach will save it around $9 million a year in the costs of energy and ventilation.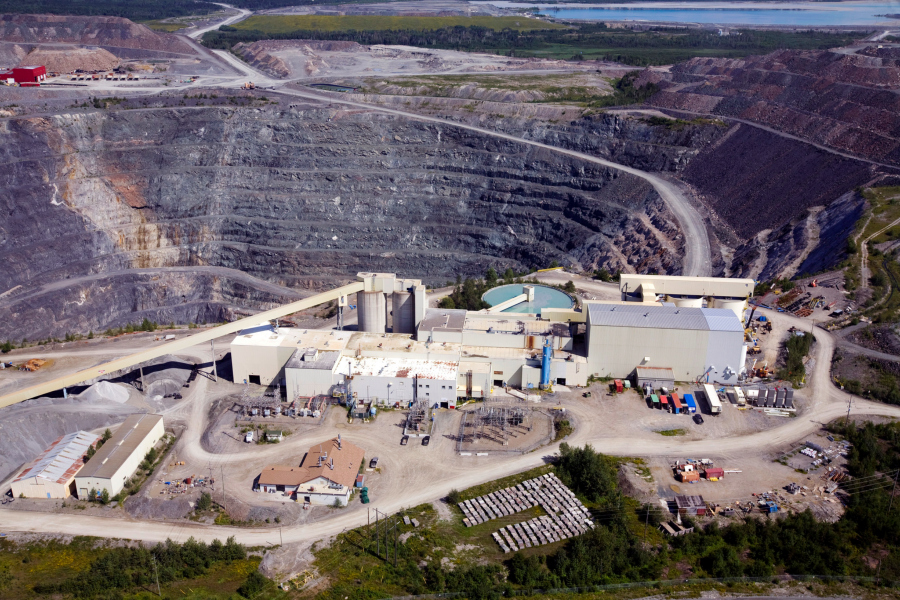 The electric equipment may be more expensive than traditional diesel-powered machines, but this initial capital investment will soon pay for itself with cost cuts and productivity improvements, Bergeron says. "As much as 15% of a mine's operating costs come from energy, so it makes good business to focus our innovation efforts on energy efficiency."
The benefits of electrification extend well beyond a mining company's bottom line. The Borden mine will produce 70% fewer emissions of greenhouse gases than if it had been designed for diesel. And as no diesel particulate material will be produced in the mine, miners' health will also benefit from a significant improvement in air quality.
"With the exception of the sound of the tires against the ground and a slight hum, the electric vehicles make no noise," Bergeron adds. "Our employees are already thrilled with the technology."
As the world of mining monitors developments at Borden closely, Bergeron says the project could help inspire an entire new paradigm for business models in the mining sector.
"Investors want to see our industry move towards more sustainable types of mining operations. At Borden we are demonstrating that there is a very compelling business case for developing new types of technology that can increase the sustainability of underground mining"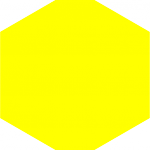 As published in TIME magazine