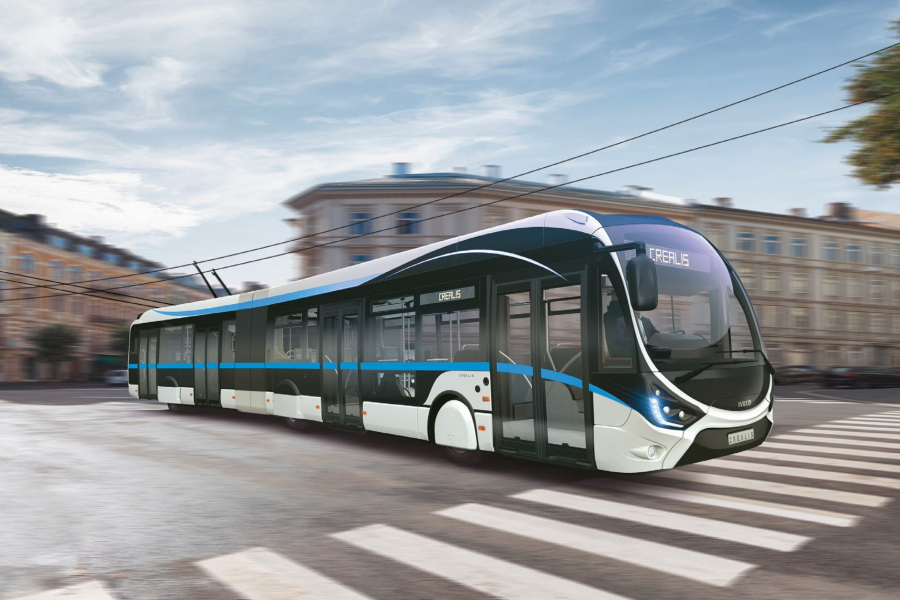 Far from the spotlight, long-established manufacturers of heavy vehicles are developing zero-emission buses and trucks which could transform the sustainability of road haulage, logistics and passenger transport.
"We are doing everything we can to help our customers move towards an emission-free environment," says Hubertus M. Mühlhäuser, who in September last year took over the role of CEO at CNH Industrial, one of the world's leading manufacturers of buses, trucks, tractors and equipment for the agricultural and construction industries.
"As well as investing strategically for the long-term in electrification and fuel cells, we are also world leaders in the intermediate step of vehicles that run on Liquefied Natural Gas (LNG)," he adds.
The technical challenges in developing completely electric long-distance trucks are significant, Mühlhäuser says. With current technologies, batteries are still too heavy and expensive to make electric heavy goods vehicles a viable alternative. Consequently, until such time as HGVs powered by batteries or fuel cells become more feasible, CNH Industrial is focusing its attention on LNG, a fuel that is clean, abundant and inexpensive.
Compared with equivalent diesel trucks, an LNG-powered vehicle will produce 90% less NO2, 99% less particulate matter and up to 15% less CO2, as well being much quieter. Unsurprisingly, the trucks are welcome in cities where diesel vehicles are often subject to complete bans.
When it comes to city-center buses, which travel for much shorter distances than heavy trucks and carry lighter loads, electrification is already a reality