Already the dominant player in the nascent European market for cars powered by hydrogen fuel cells, Hyundai has laid down a formidable marker for the rest of the industry to follow in the shape of the Future Eco (FE) Fuel Cell Concept vehicle, a next generation hydrogen-powered SUV. Unveiled at the Geneva Motor Show in March, the concept car dramatically raises the bar for the performance of fuel cell vehicles.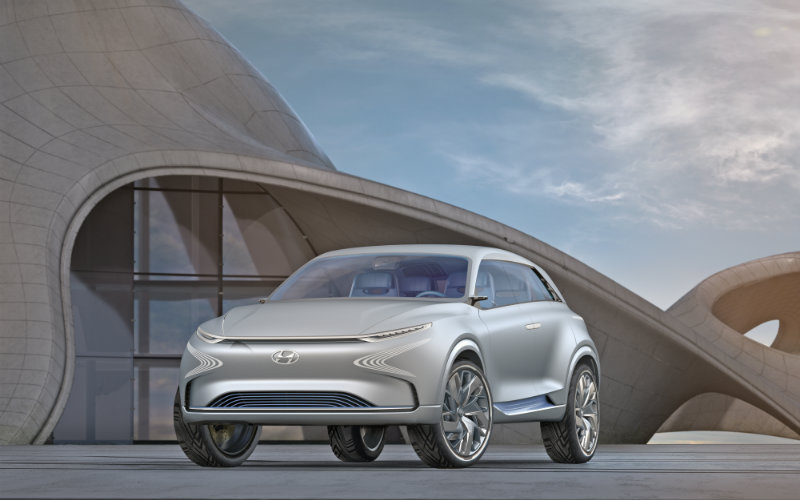 It can travel over 800 kilometers (almost 500 miles) between fill-ups,more than Hyundai's popular ix35, the world's first mass-produced hydrogen-powered vehicle, which has a maximum range of 594 kilometers.
Hyundai says the concept car represents the next step towards fulfilling its ambition of creating a zero-emission society based on hydrogen. Compared with the ix35, the fuel cell technology in the new vehicle is 20% lighter and achieves 10% greater efficiency and a 30% increase in power density.
"The SUV concept car will become our new brand ambassador for zero emissions and advanced technology." Jochen Sengpiehl, VP marketing at Hyundai Motor Europe.
The cutting-edge technology and design of the car, inspired by nature and water, reflect the increasingly aspirational appeal of the Hyundai brand; by investing significantly in eco-vehicle design and production, the company is attracting ever-greater numbers of technology-aware consumers.  "Hyundai is already the most improved brand in Europe for the values of sustainability and technology."  says Jochen Sengpiehl, vice president of marketing at Hyundai Motor Europe.
By 2020, Hyundai expects to launch 14 or more environmentally-focused models, including hybrids, plug-in hybrids and electric vehicles. Elements of the new concept car will influence a fuel cell SUV model which is all set to join the roads of Europe from as early as 2018. "Our overarching goal is to make innovation and technology accessible," Sengpiehl explains.