For tourists, business travelers and long-term residents alike, this emphasis on the human side of 21st century urban living is helping to differentiate Dubai from other cities in the region, ensuring the city remains an ideal place to visit, invest in, or call home.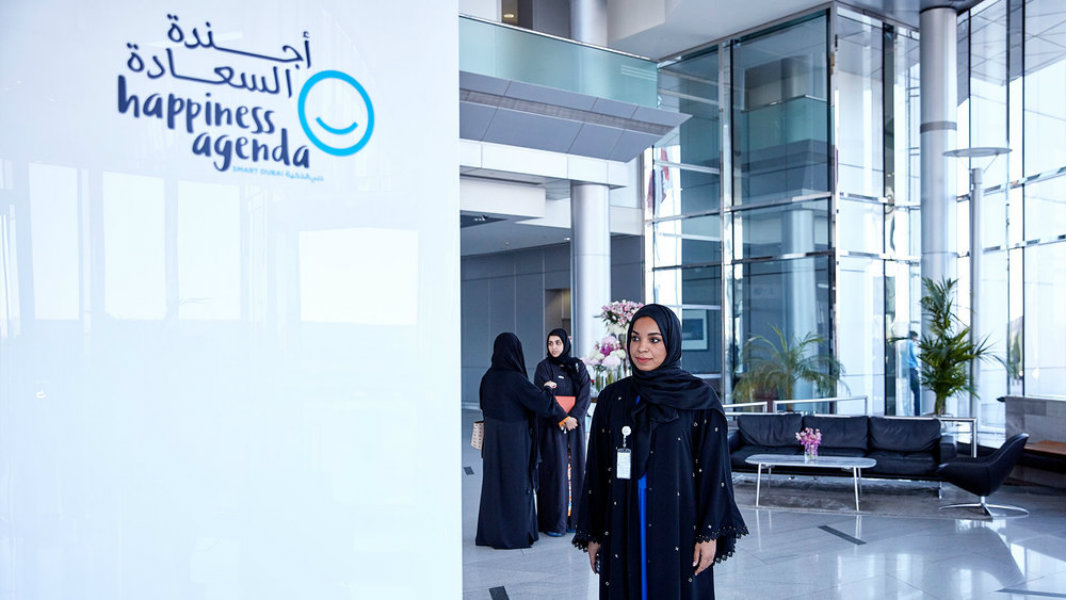 "Happiness is a hot issue in Dubai right now," says Mohammed Shael, CEO of Corporate Strategic Affairs at the Dubai Economic Department (DED).
In 2017, the city's Happiness Meter was rolled out rapidly at private sector organizations such as retailers. Based on information from the meter, changes are made to organizational processes and procedures to make sure they are meeting their end users' requirements.
"Other cities can learn a lot from Dubai's happiness strategy." Yousef Al Assaf, President, RIT Dubai
"Capturing customer happiness at a service counter is only the beginning of the city's transformation", says Danish Farhan, founder and CEO of consulting and design agency Xische & Co., which worked with the Smart Dubai Office to create the city's Happiness Agenda.
The program provides a framework for so-called Happiness Champions at organizations in Dubai, founded in positive psychology and supported by smart technologies.
"As a young and agile city with a supportive, centralized leadership, Dubai presents a greenfield opportunity for emerging technologies," Farhan adds.
"Research shows that happiness is contagious." Mohammed Shael, CEO Corporate Strategic Affairs, DED
At the same time, Smart Dubai is focused on educating people and organizations about how to prioritize happiness in their work and daily lives.
In partnership with Smart Dubai, the Rochester Institute of Technology (RIT) in Dubai has started providing a professional diploma in Corporate Happiness and is considering converting the course into a full-blown degree.
"If you want to have happy customers, you need happy corporations," says Yousef Al Assaf, the president of RIT Dubai. "Our program is designed to train public entities in the science of happiness and to transform them into champions of happiness. They learn how to increase the engagement and commitment of their employees and how to satisfy their customers."
It is not only residents of Dubai who are benefitting from the new focus on happiness.  To reach its target of attracting 20 million people in the year of Expo 2020, the main players in Dubai's tourism industry are repositioning the city as a place not only to visit for a couple of days of high-end shopping, but as a city with a unique culture and history to experience and enjoy over an extended stay.
"People can really feel passionate about Dubai," says Issam Kazim, CEO of the Emirate's tourism authority, Dubai Tourism and Commerce Marketing (DTCM). "There is an unbelievable energy here that is genuine and natural"