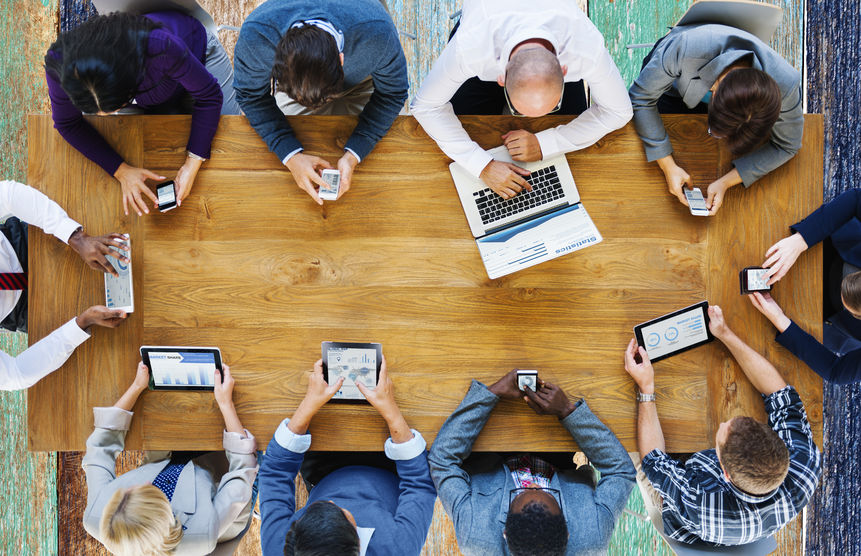 How do you envision the future of the workplace?
There is a lot of debate around the future of the workplace as its dynamics are changing from a traditional, dedicated employee base where employees are 100% dedicated to a single employer, to today's more dynamic employee market which has seen a significant growth of contingent workers, where more and more of the workforce are becoming freelance and working as consultants on a project-to-project basis.
This evolution will require different environments to enable people to come and go; they will not necessarily be full-time employees, raising challenges in terms of security and work-style. Even within the spaces of full-time employment, the type of work activity is changing. We are all working increasingly more in project teams and in different groups that come together and break up depending on the nature of the project.
The workplace will have to accommodate these changes. Technology is also enabling this new environment and has become a catalyst for these changes.
New technology brings more opportunities, but also challenges…
The challenge for the mainstream occupiers is how to incorporate a more agile and innovative workstyle into their space while recognizing that there are significant volumes of people that need to be accommodated with fairly established costs. Technology is helping analyze this demand and enabling that type of shift.
Most of our consumer goods and professional service clients have set up digital businesses, and those digital businesses are reflecting the future state of the workplace in that they want spaces that they can use as a brand to attract and retain talent. They want spaces where they can collaborate with their customers, their suppliers, and sometimes their competitors in environments that allow and encourage collaboration.
How do you see the collaboratory concept?
IBM Watson opened up a new facility in Munich for their IBM labs. They have coined the term collaboratory, a neat way of describing this new economy when you set up places for people to come together to create ideas. The collaboratory concept provides a space that is designed to foster and innovate new ideas; it is designed to be flexible and agile in order to allow space to be broken up to create different types of spaces depending on the use; it is designed with the goal to encourage serendipitous collisions. This is all about getting people who are not typically working together to bump into each other in a spontaneous way to create new ideas, as opposed to being stuck in the standardized fixed-cubicle environment, which is inhibiting innovation in many ways because it segments people based on pre-defined roles.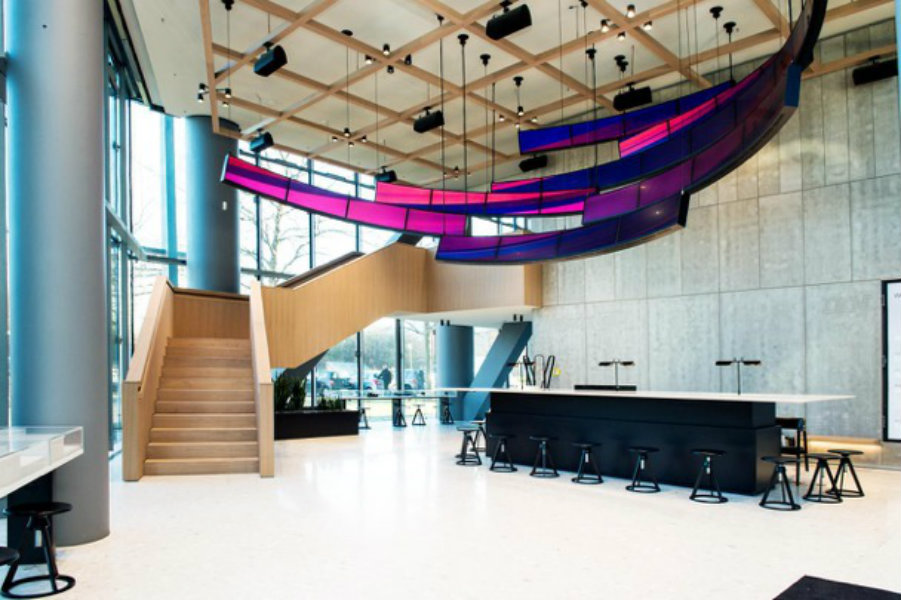 People tend to associate status with the physical workplace…
One of my passions is about the constraints in tomorrow's workplace and the association of status with physical space. Corporations have always had a direct link between space and hierarchy. Therefore, particularly in corporate America, as you progress through an organisation you get more floor tiles in your room. You go from starting in a shared open plan hutch, to being in a shared open plan space, to be in a shared room with two or three people, to having a dedicated office, to having an office with a table in it, to having an office with at PA outside it, and so on.
The companies that can start to disconnect hierarchy from space will be the ones who free themselves up to take advantage of the new generational workplace.
Also, significant costs and capital are locked in space which is not fully utilized. Until recently, there was not the technology or methodology to accurately track utilization. Technology and work styles have significantly evolved, but the space that supports it has been very slow to adapt. You sign long-term leases and commercial terms that are fairly restrictive to rapid change.
Organizations need to figure out that rather than spend £10,000 on underutilized seats, they should invest in the people to reflect their status. When a worker is promoted, he should not get a dedicated office, but a membership to a private club, for example, or personal development training which is much cheaper than having an empty seat on a floor and cheaper than having a dedicated boardroom with a lot of wasted breakout space. This will attract and retain (and develop) the best talent, which is more beneficial in the long term.
There has to be a disconnection between hierarchy and space and we need to eliminate the assumption that you are important only if you have your own office.
How do smart technologies and buildings make workspaces more productive and collaborative?
Interesting research and pilot projects are coming out now about the Internet of Things, smart services, etc. One says that by 2020 there will be five billion sensors linking things to the Internet. Another emerging innovation is that you can now put a sensor on anything. Everything that moves or is connected in or around the building can be connected. This is going to create opportunity and challenges. The opportunity is that you are going to have much more transparency in the operation of your building
Smart buildings are possibly a thing of the past, which sounds quirky when people are still trying to embrace them. I think that the buildings of the future will be far more cognitive, which is not just smart. I see a progression from smart, to intelligent, to cognitive. A smart building can connect bits together. The intelligent buildings of tomorrow will not only connect those things, but they will start to better predict the need for smart things by bringing in vast volumes of data from both within and outside the environment.
The super smart bit is when cognitive kicks in and that is when machine learning, automation, and artificial intelligence start to operate a building more efficiently. If you have a building that is super connected—all of your services, space allocation, and utilization tracking through the Internet and building controls directly to an App—the consumer of that space is connected to the building, the experience and the wider community. The cognitive workplace can extend beyond the traditional built environment, linking more conveniently home and work.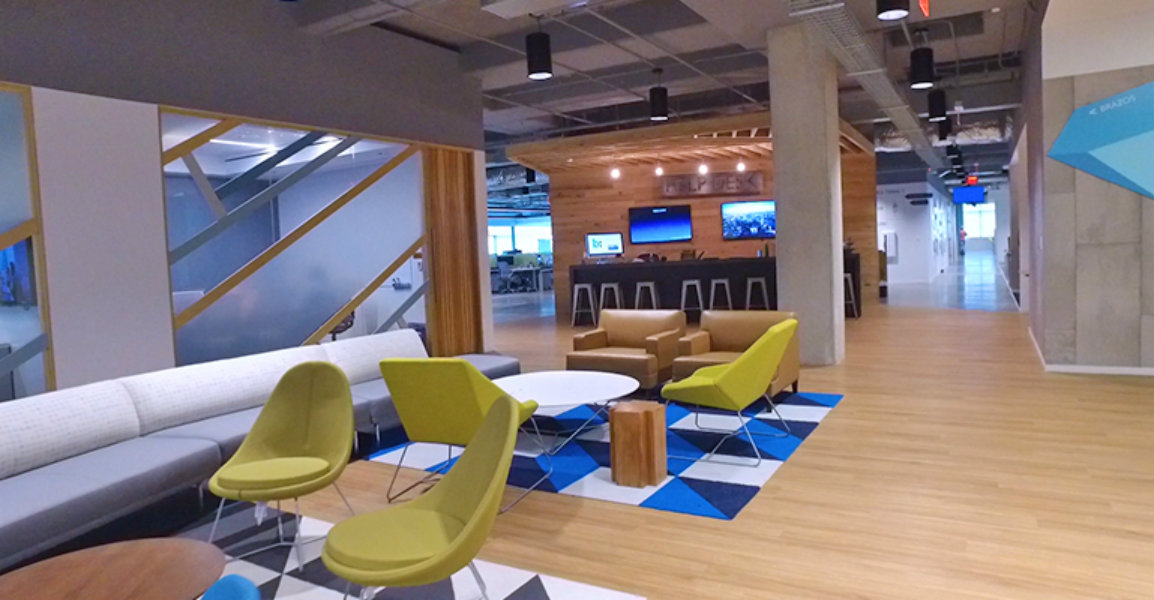 But, there are a couple of constraints holding back more widespread adoption of the new technologies. The first is getting employees engaging in this process because there are concerns about privacy. Second is corporate security concerns. Regarding security concerns, if every device in your building is connected to the network, this obviously raises the potential range of security breaches. But it is simply a matter of setting up the network and infrastructure properly and making sure that you have the right security controls in place. The technologists are confident that you can manage the security risk.
Deploying technology alone doesn't lead to successful outcomes. It is the ability to align the behaviours of people with the benefits of enabling technologies which drives the best outcomes.
Technology is definitely an enabler of the outcome, not the answer. Any organization that says they are going to do this because the technology is available is missing the point. The point should be that they want to move to a place in the environment where—whatever the key business goal might be—the culture, brand, collaboration, utilization, productivity, and the technology can enable that.
Companies are now focusing on productivity and not the time spent at the workplace…
And focusing on output rather than the way or where you work. That is part of the cultural shift away from management by presenteeism. You have to manage people by the results they deliver. They are entrusting people who are working remotely to work as teams because they know that they are ultimately tested, rewarded and challenged on their outputs.
There are some interesting things around the links between wellness and productivity. We run an annual survey where we ask people about workplace trends and ask what is the primary driver of your workplace strategy. Until two years ago the driving factor for workplace strategy was cost saving. The corporations were developing workplace strategies to utilize more productive and intensive environments, to reduce space and reduce cost. Last year, for the first time, the number one driver for workplace strategy was to promote collaboration and innovation.
Wellness is important in the workplace and there is even a Wellness Certification nowadays…
Our Los Angeles office was the first wellness certified office. The principles of it are that you provide a balanced combination of natural light, good airflow, incorporation of green planting or natural materials, good nutrition and exercise, and good mindfulness, which is dedicated time to relax instead of intensely working. This drives employee wellbeing and productivity and supports the recruitment and retention of talent.
There is a study that shows that there was a 7-10% increase in the overall productivity and effectiveness of a pilot group who were living a wellness-focused lifestyle in the office. If you then translate that into billable hours for an organization who can charge by the hour you can start to see very quickly that the team deliver the same amount of work in four days versus five.  You can therefore reduce the amount of space needed, or the hours worked by your team or you can increase the team's productivity by adding capacity to their workload.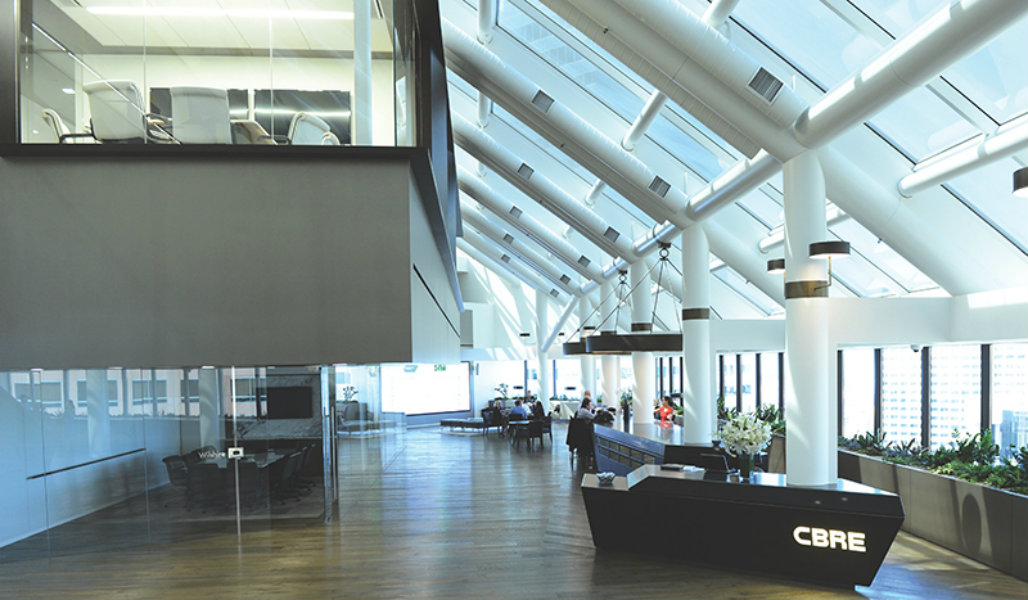 What can you tell us about the emergence of co-working types of environments?
The co-working trend has emerged to disrupt the traditional executive flexible offices, offering spaces which reflect more closely a start-up culture, in which different organisations are sharing space in a more informal café-style environment. The emphasis is on membership of a community and the provision of a convenient service—as opposed to a contracted relationship for a fixed number of seats.
You can provide a similar working experience within your own dedicated space. We are beginning to see more progressive landlords working with those providers to figure out how they can accommodate that flexibility and experience, within a standard office—or floor— that are co-working in style.  This enables the tenant to take a lease of a building or part of a building where some of their floors have taken a more traditional long-term lease, some on short-term commitments and others on co-working environments—where they literally pay by the hour on an as-needs basis.
I do not think there will be a situation where people stop working in traditional offices and move entirely into co-working because co-working is great for some tasks but not for others. There are issues of security and intellectual capital. It definitely has a place and I think we are already seeing that place being incorporated into a dedicated environment or shared environment, by landlords or the tenants themselves.
What is it that motivates you the most about your current position?
To me it is curiosity. It is the excitement of the speed of change and being able to look forward and start to anticipate quite tangibly that space can directly impact outcomes more than ever. It used to be that you provided very generic products with very generic use and it was very predictable. What excites me now is that there is the opportunity to be curious and disruptive to drive a change in people's behaviours through the built environment that has never been possible. It is embracing that challenge and it is quite exciting