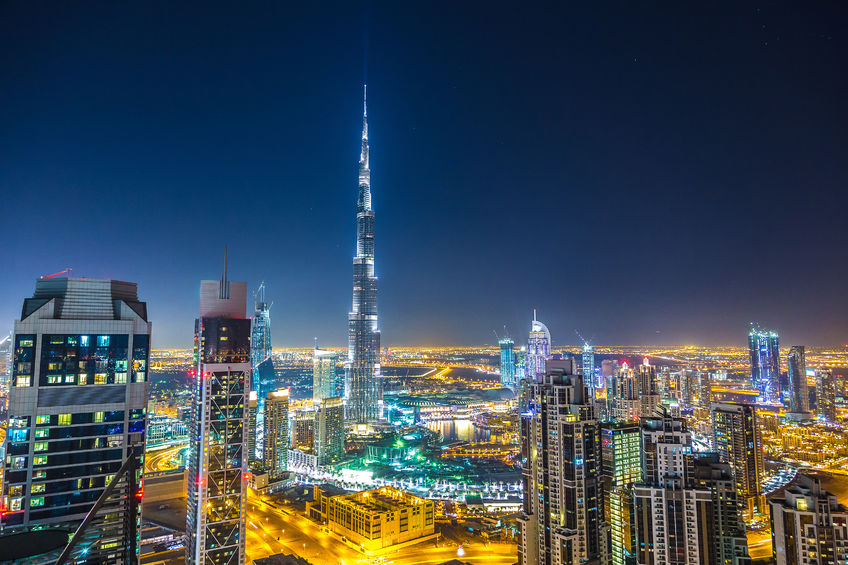 Can you give us a brief background on du?
Emirates Integrated Telecommunications Company (EITC), our official name, was licensed as an operator in 2006 when the telecom market in the UAE was opened. We started offering services in 2007 so we are a young telco company. We were among the first telcos to be totally integrated right from the beginning offering mobile and fixed telephony for home and enterprises, international wholesale for carriers, even broadcasting, etc.
We were also the first telco to be launched as a start-up, without relying on an existing incumbent operator, either from the region or international.  Another unique factor, and a challenge, is that we started in a market where the penetration of mobile telephony was already more than 100 percent. It was the first time a second operator in mobile telephony did so.
What is du's current market share?
Today, we have 47 percent of the mobile market share and 15 percent of the fixed market.
What is in store for du's future?
We have been among the fastest growing telcos not only in the region, but in the world. But nowadays, revenues growth and margins for telcos are under a lot of pressure everywhere. Also, there are more and more disruptions of traditional business models.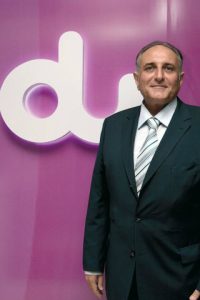 Services that telcos offer like voice, messaging, video, are also being offered by other players through a different business model. This is forcing us to transform ourselves so we need to move beyond our regular business of connectivity.
That does not mean that I believe that telcos should move in every direction. There are natural areas that we can claim because we have advantages, the adjacent areas to connectivity.
For business-to-business we should look at end-to-end ICP solutions, hosting, managed services, layers of security, applications, etc. For the business-to-consumer: services for the healthcare and hospitality sectors, transport, etc.
We also see big opportunities in Internet video and everything related to fintech and payment, specifically when we consider the disruptive impact of technologies such as blockchain.
How do you see the development of Dubai as a smart city?
Some government entities in Dubai have been offering smart applications for quite some time already. The immigration, road and transport authorities, utility companies are some examples. But a city with smart government departments is not equivalent to a smart city.
The city becomes smart when the data that exists serves two purposes. The main purpose is to allow inhabitants and visitors to do things in a safer, more cost efficient, more secure, and pleasant way making their lives better. The second is to allow the city to have better insights, which will allow for better planning as well as decision-making process.
The data will thus become information. Once you apply sophisticated data science and analytical capabilities to this information, it will become knowledge and that will help the wisdom of taking decisions.
What is du's role in the Smart Dubai Platform?
We had the immense privilege of being selected, after a long process, as the strategic partner for Smart Dubai. We are building a collaboratively-designed platform that brings the most advanced technology innovations on the market to support smart city experiences for all Dubai residents, visitors, business owners and city decision makers.
This is a unique public-private partnership, in the way that the investment has been done together. This platform will become the fertile ground for young people in this country and abroad to unleash creativity.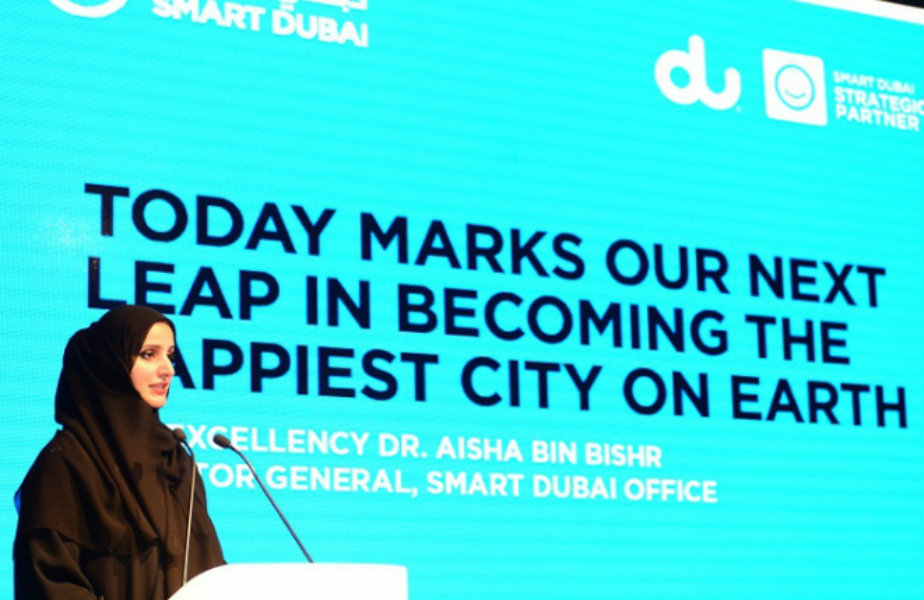 How is du increasing bandwidth and connectivity for Smart Dubai?
Connectivity already exists and the two operators in the UAE are among the most advanced when it comes to bandwidth.
We are deploying WiFi more and more in public places as we want to make connectivity totally seamless. Our model is to allow people to get to a certain threshold free of charge and should they want more—only because somebody has to pay for the investments that are required—then they start paying.
How much will smart city and IT services contribute to du's revenue in the future?
These are areas that we are starting to move into with a lot of ambition as well as a lot of humility. Hopefully, 20 percent of our revenue in five years' time will come from non-connectivity business.
What other initiatives is du taking part in apart from being a strategic partner to Smart Dubai?
We are also hosting and providing managed services for the UAE federal government network (FEDNET) and we will be the strategic partner for the Dubai Silicon Oasis. We have also been selected to host the national CRM (Customer Relationship Management) Platform. There are others that have been finalised, but not yet announced.
How is du contributing to the UAE society?
I'm very proud of the growth and financial results of our company, but prouder of our contribution to our society. EITC du has contributed to the use and development of Emirati talent. There is a new generation of young Emiratis in our company and we are involving them in all these new areas. We want them to be at the forefront of this transformation. This is how we are contributing to a knowledge economy. We cannot let robots drive this world in 15 years. We can have robots do a lot of things for us, but we need to develop people.
du won the 'Best Smart City Initiative' at the Telecom Review Excellence Awards ceremony