Dubai is now emerging as a flagbearer for a new trend in the global economy, a trend which places the concepts of happiness and well-being at the heart of economic and technological development.
"The strategy we are following in transforming Dubai into a smart city prioritizes happiness over technology," says Dr. Aisha Bin Bishr, director general of the Smart Dubai Office (SDO). "Our mission is to create happiness by embracing technology innovation."
The SDO was founded in 2014 with the express aim of turning Dubai into the happiest city on earth, in accordance with the vision of Sheikh Mohammed bin Rashid Al Maktoum, Vice President and Prime Minister of United Arab Emirates and Ruler of Dubai.  Since then, the SDO has unveiled a series of initiatives in areas such as Smart Environment, Smart Governance and Smart Mobility, all of which are designed to make tangible improvements to the quality of life and improve the well-being of residents and visitors.
"We want to make sure that people have the best possible experience in Dubai, whether they are tourists, long-term residents or business owners—the happiest experience," Dr. Bin Bishr says.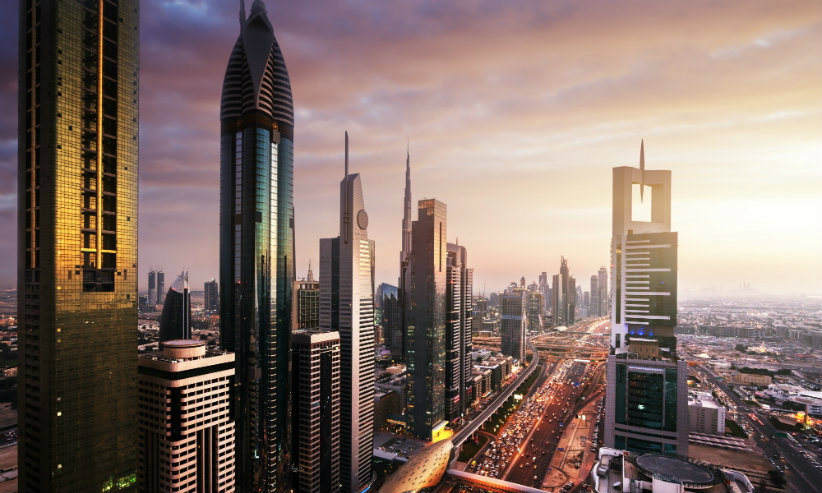 With partners in the private sector and in government, the SDO has rolled out a range of initiatives that include smart parking and waste disposal services, charging points for electric cars, unified online health records, and mobile apps which allow residents to pay city bills and fines on their smartphones.
"We use smart, data-based services and platforms to make lives easier and more enjoyable."
Dr. Aisha Bin Bishr, Director General, Smart Dubai Office
While all of these innovations aim to advance Sheikh Mohammed's Happiness Agenda, perhaps the SDO's flagship initiative is the Happiness Meter, a near-ubiquitous touchpoint which allows people to rank their satisfaction with services across the public and private sectors. It has turned Dubai into the world's first city to measure the happiness of its residents, visitors and tourists on a daily and interactive basis. Aggregating the ratings from all the meters last year gave Dubai an overall 'happiness score' of 90%. "Our target is to achieve a happiness score of 95% in 2021," Dr Bin Bishr says.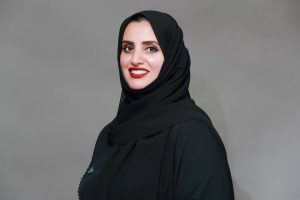 As part of its drive to increase happiness, Dubai is also championing cutting-edge technologies such as cognitive computing and blockchain. Last year, the Department of Economic Development launched Saad. Powered by IBM's Watson cognitive computing system, Saad answers questions from business owners who are making licensing and registration applications, and is able to learn from its interactions with them.
IBM and the SDO are also working together to use blockchain to help meet the government's goal that by 2020 all its transactions should be paperless. "Blockchain will revolutionize business," says Amr Refaat, IBM general manager, Middle East and Pakistan. "We are already working with government entities such as trade and customs authorities to accelerate the deployment of blockchain in Dubai."
"We are fuelling the transformation of Dubai with data." Younus Al Nasser, CEO, Dubai Data Establishment
Dubai's smart city ambitions extend well beyond the public sector. The Dubai Data Establishment, which is part of the SDO, is currently implementing the world's most ambitious citywide data sharing initiative.
Younus Al Nasser, CEO of the Dubai Data Establishment, says that by opening and sharing city data across the public and private sectors, with complete security and privacy, Dubai aims to stimulate a new data economy and raise the quality of life for everyone in the city. "We do not want just to collect data but to create the highest value out of data," Al Nasser explains. "When data is shared between organizations, it can make services more efficient and the people who use the services more satisfied.
"We can even use data to generate future predictions and insight. Soon we will be able to bring people a service without them asking for it. It all forms part of Smart Dubai's mission to embrace technology and innovation and make Dubai not only the smartest but also the happiest city in the world"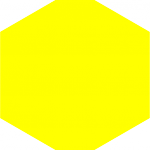 As published in TIME magazine