Buzz speaks to Marek Reichman, chief creative officer at iconic luxury British sports car manufacturer Aston Martin, to discuss the future of motoring, design, electrification and innovation.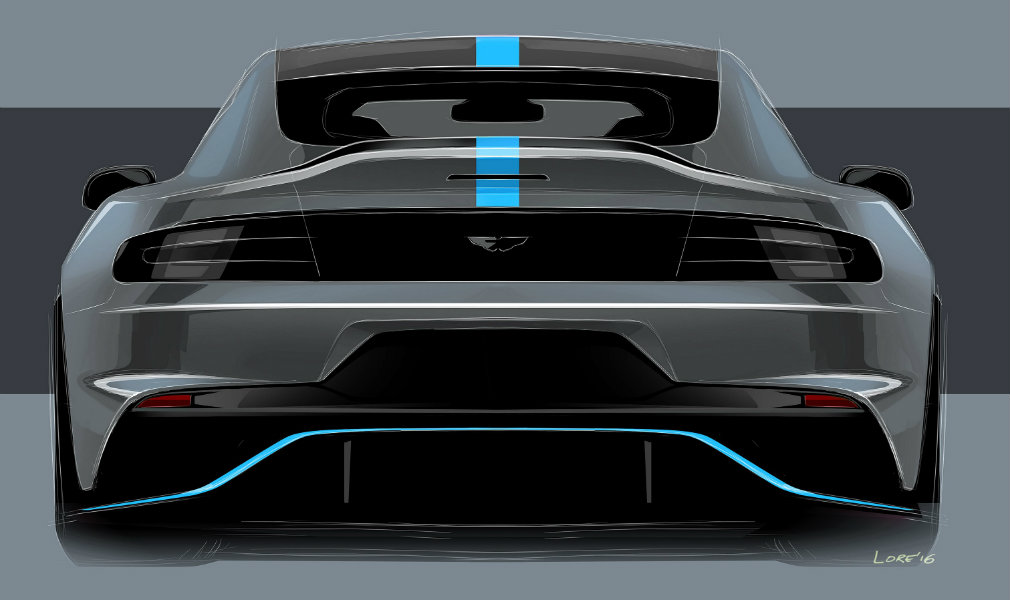 In a nutshell, what is, was and will Aston Martin be?
We have made and always will make beautiful sports cars. Our cars are automotive art and are made in limited numbers. Aston Martin started because two gentlemen wanted to race cars up a hill. In May this year we turned 105.  In order to race, cars need to perform well, have a structure that allows them to be lightweight and make the most of their engine―we manage to accomplish that.
For the past 15 years our cars have been made with bonded aluminum. This incredibly lightweight structure allows our vehicles to use the efficiency of the internal combustion engine to its best potential. This is why we are the current 24 Hours of Le Mans champions.
With electric vehicles, our expertise in aerodynamics and lightweight structures will allow us to develop high-performing sports cars that are both beautiful and more efficient. We could be talking about 60 to 70% of Aston Martins being electrified in the next 15 to 20 years.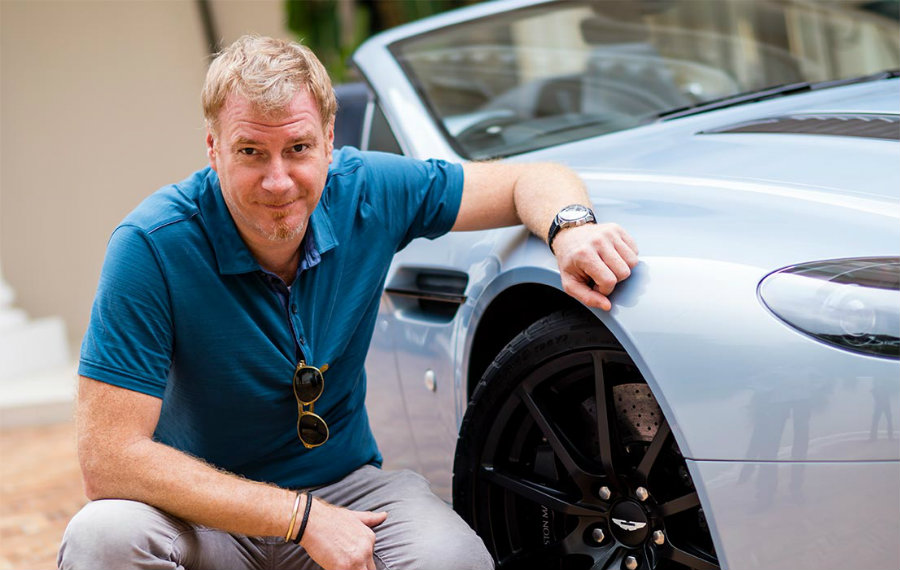 How is Aston Martin preparing for electrification?
We have already started and expect to have a fully electric Aston Martin RapidE next year. We will deliver a limited number of the 155 RapidE most likely to our long-term or influential customers who can provide feedback on EV usage and suggestions for improvements and further developments.
Electrification is where we are hanging our hat because we believe it is the most efficient way to look at the future. Fuel cells or hybrid systems tend to carry redundant weight, whereas battery electric vehicles only hold the battery and the motors that are driven by it.
Our CEO is one of the industry experts in this field since he was the father of the Nissan LEAF. He has been focussing on electrification for a long time and knows it is the future. Sports cars are all about performance, and an EV has an incredible performance with its delivery of power, torque and acceleration.
We have announced the re-engineering of Lagonda as the first all-electric SUV luxury car company and, from 2021, all Lagonda products will be electric.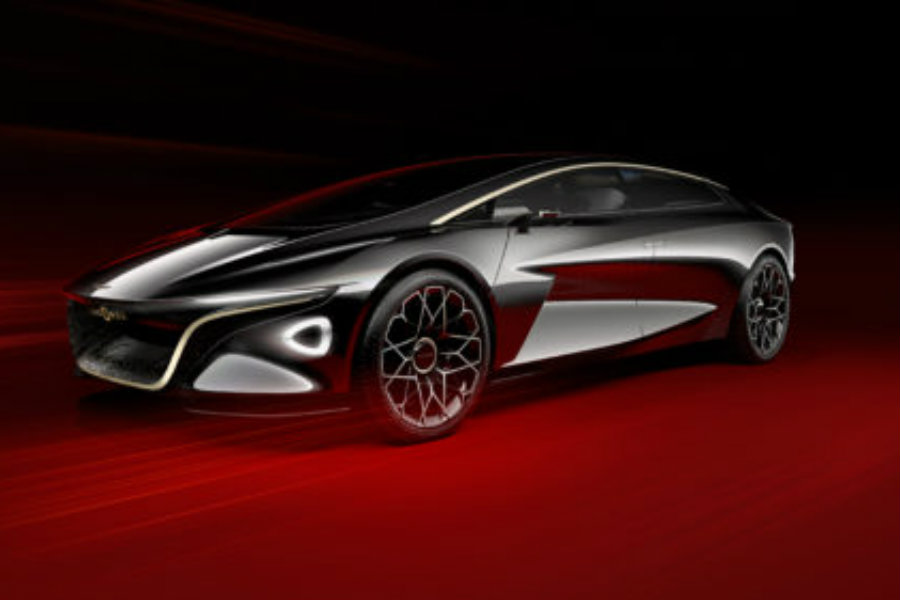 What about the innovations incorporated in the electric Aston Martin Lagonda prototype?
We have inductive charging, a voice and gesture control system―or a combination of the two. Some of our innovations are in materials: we have developed incredibly hard wearing silks and wools that have greater longevity than the leathers traditionally used.
Because our cars are bespoke, the consumer can decide how to configure the electronic communication system within their car. We have integrated cameras, LIDAR systems and innovative door-opening systems that allow easier access via the rear of the car plus laser lighting sources on both front and rear which are more efficient and safer.
There is also an ambient sound system and the car can sense changes in temperature. It has cyber-secure systems providing a safe haven for whoever happens to be in the car.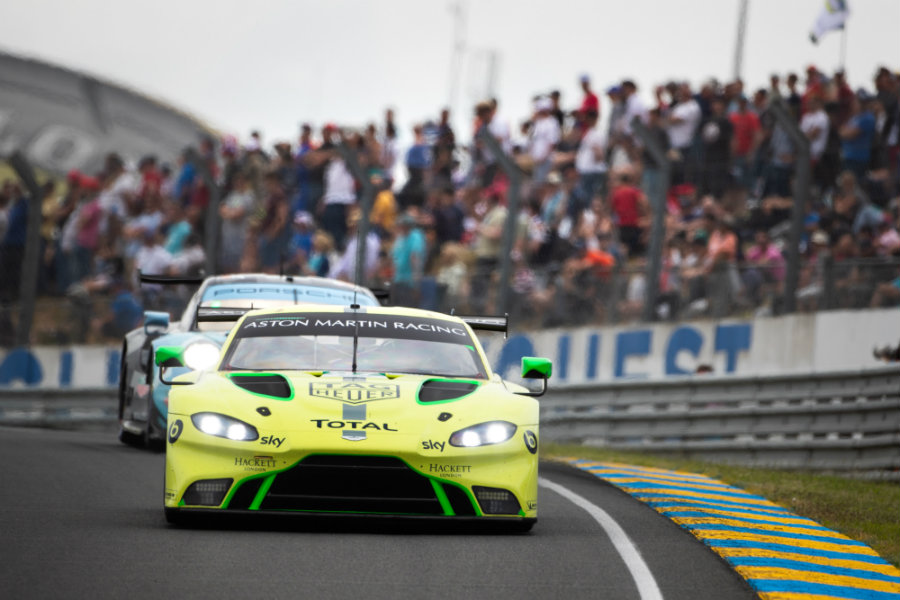 How is technology changing the way that cars are being designed?
Designers are there to discover and then disrupt through their discoveries. They search for what is coming next and look for a unique way to make something different. Design is collaborating to find a better and lighter solution, one that wows the future customer and makes them want to have that new product.
Design has more presence and power within companies now. It was probably in the mid- to late-90s when design became seen as the great differentiator. Engineering and quality always have to meet certain standards, so the way to differentiate your brand is through design. Current technology has really given designers more freedom. With surface, for example, you have carbons and carbon composites, the pressing of aluminum, even down to how steel is now used.
The design and technology race has led us to where we are today―where products are incredibly competitive and fast into the marketplace. Cars are becoming more and more interesting and different because of this.
How important is technology and innovation to the Aston Martin brand and future designs?
Very important. New design comes from innovation. Design is forward thinking. We are not about retrospective design. Every time I look at design, I want to innovate and create something unique and new. The designer and engineer working together can bring about remarkable innovation and new products