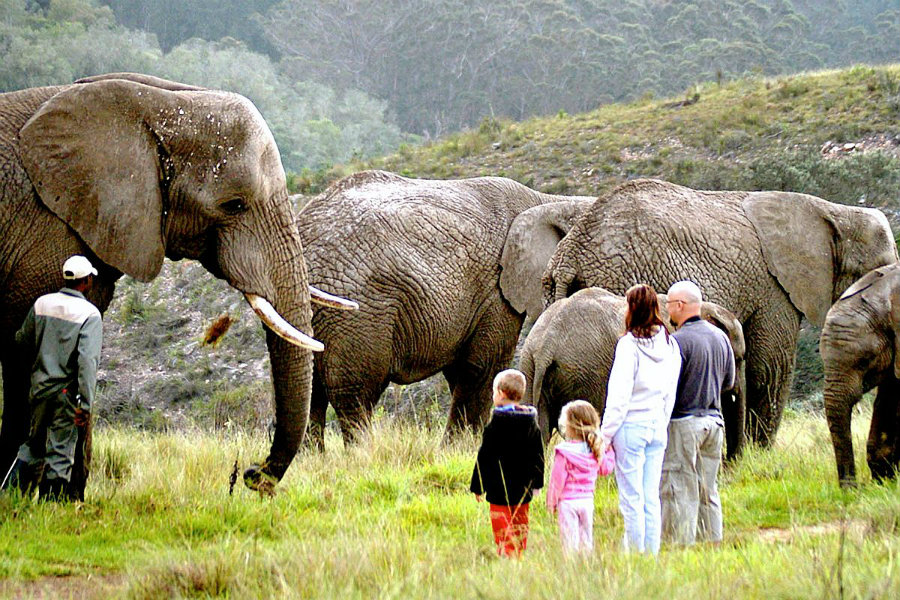 Launched in 2015, The Sun Exchange, the Woodstock, South Africa-headquartered peer-to-peer lending platform illuminates—quite literally—a market that has been in the Dark Ages.
The blockchain-based crowdfunding network connects people wanting to invest in solar energy with projects that need funds. The Sun Exchange's platform lets users lease solar panels and record their assets via blockchain while receiving payments through bitcoin, the leading cryptocurrency.
The start-up last year raised over $1.6 million in seed funding. It also scooped the top $45,000 prize in Smart Dubai Office's Global Blockchain Challenge in 2017, part of the emirate's ambitious goal to make Dubai the world's first blockchain-powered city by 2020.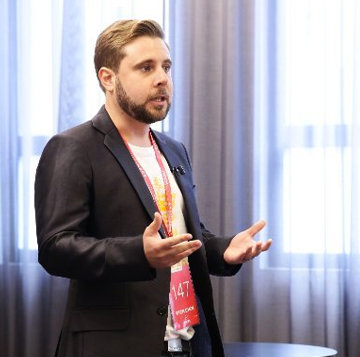 Having finished his MSc in the science of climate change 10 years ago, CEO Abraham Cambridge had a eureka moment.
"It became clear to me that solar energy is a crucial part of the 'save the world' tool-kit. Since then I have established several businesses that use solar energy as a means for creating positive changes in society."
The base unit of a solar panel is a solar cell. A solar panel is made up of 60 solar cells, and because blockchain technology enables very precise, accurate and low-cost transactions in an international framework, The Sun Exchange can break down ownership of a solar panel to a single solar cell.
The financial logic is breathtakingly simple, too, says Cambridge. "People are buying the solar panels and leasing them to us. We get them installed and then they receive lease payments, or power-purchase agreements, based on the electrical production of their solar panel."
A further attraction for developing nations is that people can go solar instantly without waiting for power stations to be constructed.
And with hundreds of square miles of empty roof space in some of the sunniest cities on the planet, such as Dubai and Johannesburg, it makes structural sense, too. The Dubai government has set the goal of becoming blockchain-powered by 2020 and 80 percent solar powered by 2020. "And when people in the government of Dubai say they are going to do something, they do it,"applauds Cambridge.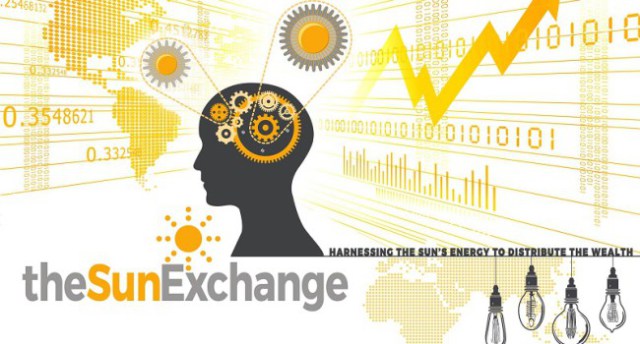 Not one to be outshone by blockchain peers rushing to the capital markets, The Sun Exchange is seeking to raise $25 million via an ICO (Initial Coin Offering) of its Sunex token, which goes on sale later this month.
In addition to incentivizing leasors to buy more panels, the Sunex token can be invested in a solar project insurance fund to protect panel owners against default from solar electricity consumers.
Recent projects crowdfunded through sunexchange.com include four across South Africa and a 1MWp roof mounted solar array in Dubai. But the first project was far more humble: a school in South Africa with children as young as eight now owning a solar cell that is financially powering their own education for the next 20 years