Emirates NBD is a leading banking group in the region committed to supporting the growth and development of the UAE. The strategic partnership between Smart Dubai and Emirates NBD solidifies the bank's goal of providing superior customer experience through its digital services.

The UAE's front-runner in digital banking tells Buzz how the bank is helping fulfill HH Sheikh Mohammed Bin Rashid Al Maktoum, Vice President and Prime Minister of the UAE and Ruler of Dubai's vision to make Dubai the happiest city on Earth.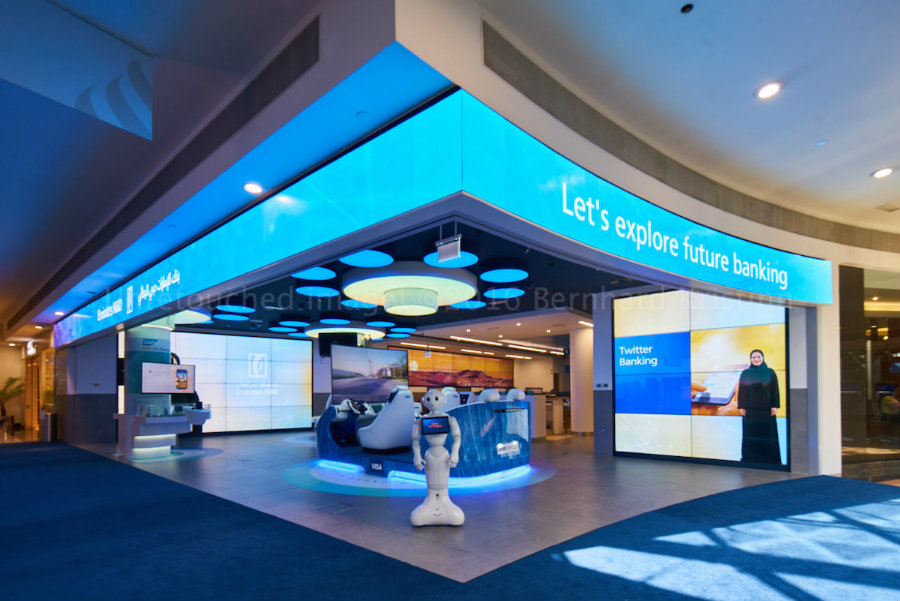 How quickly are your customers in Dubai adapting to digital banking?

Ever since the inception of Emirates NBD the bank has been at the forefront of technology. Our digitization journey is highly aligned with the vision that His Highness has for the country and for the city, the vision of Dubai being a smart city which is innovative and service-oriented.
We are continuously introducing new solutions into our banking channels, such as a natural language virtual assistant in our call center and a chatbot on Facebook.  Recent innovations include FaceBanking, a video banking facility that allows eligible customers to talk to an advisor at any time, and SkyShopper, an exclusive e-commerce platform. For our millennial customers in Dubai, this sort of interaction is more important than traditional branch banking. Our customers hardly need to go to the branch to carry out transactions anymore.
Can you give us an overview of your digital-only bank for millennials?
We already have a significant number of customers for liv., our digital-only bank. We are using data analytics to offer our millennial customers attractive promotions and discounts. With artificial intelligence, we can track liv. customers' lifestyle choices, such as where they dine and shop. Using that data, we can customize products that are relevant to their lifestyles. Using data in this way is the key element to the future of banking.
The bank provides a fully digital proposition from A to Z. Customers of liv. can even open an account online – they don't need to go into a branch to sign documents.
What is the future for traditional bank branches?
We are showcasing digital banking innovations in our Branch of the Future in Emirates Towers. For example, visitors to the branch are greeted by Pepper, a robot that speaks their language. They ask the robot where to go and it guides them through the branch to the right person for their transaction. We have also digitized our forms: employees in the branch use iPads to receive customers, who can fill out the form and sign it using a pen pad. We have totally eliminated paper in these processes.
We plan to roll out the innovations of the Branch of the Future to the majority of our branches as we go forward.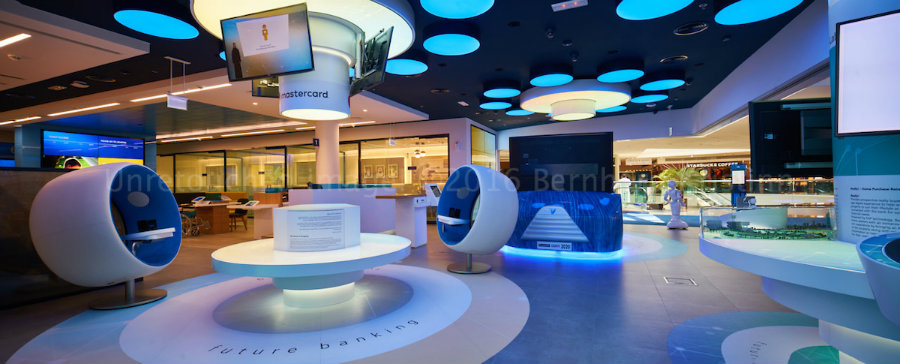 In this new world of digital banking, how important is cybersecurity to you?
Cybersecurity is a major priority. We are investing heavily in cybersecurity enhancements such as biometrics, behavior-based applications, and artificial intelligence, to ensure that customers are transacting with the right party and not with someone else. Cybersecurity is at the heart of our roadmap for the next two to three years.
What is the potential for blockchain to transform banking in Dubai?
We believe that blockchain will change the way we operate forever.  Exchanging documents is a process that can take days to complete, but blockchain eliminates the need for it, with high levels of efficiency, security, trust and transparency. We are on the forefront of blockchain developments in Dubai.
What blockchain projects are you currently working on?
We will soon be launching some of the world's first ever trials of blockchain with the government here in Dubai. We are already testing blockchain for sending remittances to India and we are now talking to other banks about ways to expand this network.
"We are the main banking sponsor for Expo 2020 and at the event we will showcase our innovations and our ideas for the future of banking to the whole world".
Abdulla Qassem, Group Chief Operating Officer, Emirates NBD
We are also adopting Check Chain technology, which uses blockchain and QR codes to authenticate post-dated checks. It brings an added layer of security to our check clearing system, strengthening authenticity and minimizing potential fraud.  Eventually, we think that this will replace Post-Dated Cheques. We are receiving a lot of enquiries from the authorities on how to roll this service out to other banks and make it a standard.
We are still at a very early stage for blockchain, but I think that it has massive potential for our business. We are working on blockchain with IBM and with other vendors on a whole series of initiatives.
How do you think the banking sector can contribute to making Dubai a smarter and happier city?
We share the vision of the government of making Dubai the smartest city in the world. I think everyone who lives in this city is motivated by the agenda and vision of the leaders of the country.
We work closely with the Smart Dubai Office. Financial institutions have an important role to play in building the local Smart City ecosystem, by enabling online government services and online transactions. For example, we can help our customers renew their trade licenses by connecting directly to data from the Dubai Economic Department.
Data sharing—with the consent of the customer, with complete security, and with the right governance controls—is the way forward. The Smart City ecosystem needs to include a financial institution that can manage the element of payment.  At Emirates NBD, we intend to continue to be an engine of innovation for financial services in Dubai and the UAE