Fuel Cell and storage technologies are getting ready to enable completely carbon-free production of the gas, adding to its environmental appeal as a source of heat, electricity and as a fuel.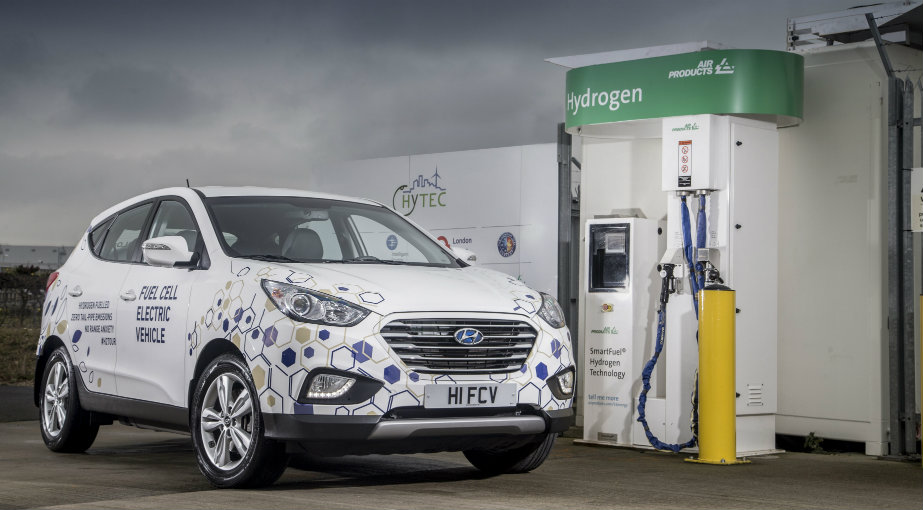 Electric vehicles powered by hydrogen fuel cells produce only water as a by-product, with no carbon emissions from their exhaust pipes. Furthermore, hydrogen vehicles are not constrained by range anxiety or need to change consumer habits, giving them a significant advantage over today's generation of other alternatives.
In Davos this week, for the first time global leaders from key energy-related sectors are coming together to launch an initiative to foster global use of hydrogen. Indeed, if the world is to meet the commitments of the Paris Agreement and transition to a low-carbon economy, members of the initiative believe there will have to be a major role for hydrogen.
As always a front-runner in new technologies, the state of California is taking the global lead in supporting alternative-fuel vehicles. Its Zero Emission Vehicle program sets quotas for manufacturers to make cars that do not produce emissions, including fuel cell electric vehicles (FCEVs). At the same time, the state is developing the hydrogen infrastructure required to support the rapid growth of the market.
Meanwhile, in Germany, a public-private joint venture, H2 Mobility, is planning to deploy a nationwide network of 400 hydrogen stations by 2023.  In Asia, Japan, South Korea and China have all made it clear that hydrogen will have a major part to play in their transition to low-carbon economies.
The Tokyo 2020 Olympics could be a fortuitous game-changer for the future of hydrogen energy.  A holistic vision for a cleaner and quieter Tokyo includes extending hydrogen as a major source of power across the city in the next four years.
With zero emission innovation from the industry on the one hand, and the public sector supporting the roll-out of hydrogen infrastructure on the other, consumers are beginning to take to the technology.
There are now close to 3,000 hydrogen-powered cars on the roads, up from just a couple of hundred in 2015, and the hydrogen energy market is set for exponential growth.
The initiative to be unveiled in Davos gathers companies from the oil & gas, energy, automotive, industrial gas, equipment, and primary industry sectors. As a unified voice they are determined to send a message to leaders at the WEF 2017 annual meeting about hydrogen as the fuel for the future