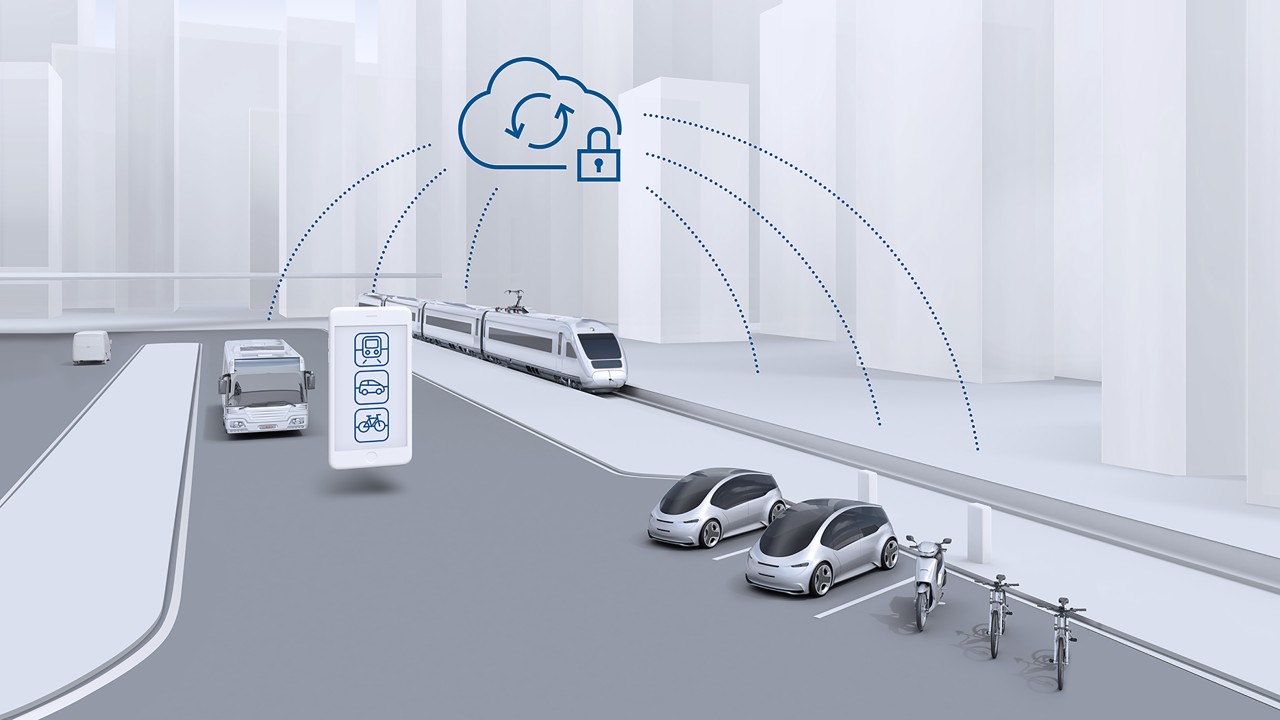 Buzz speaks with Dr. Bernd Heinrichs, executive VP and chief digital officer, Mobility Solutions at Robert Bosch GmbH about new smart mobility solutions and the convergence of multiple technology innovations enabled by connectivity…
What is the current mindset at Bosch?
Bosch's vision is to participate in the mobility services and software sector. I began working with Bosch as there was the chance to innovate and build something new. Volkmar Denner, Bosch's CEO, has a clear vision of us becoming an IoT company. This new market is opening up totally different areas and opportunities for Bosch.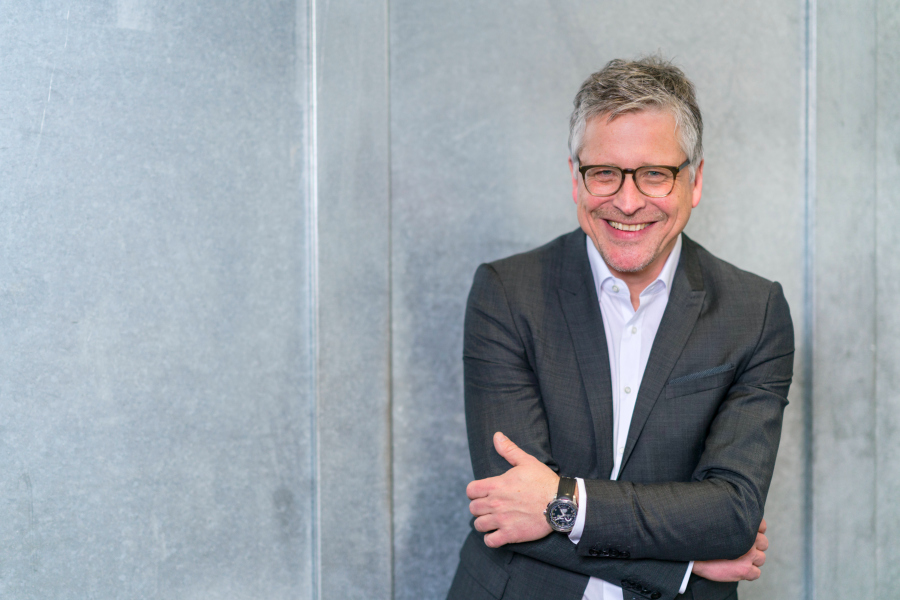 Why is Bosch the right connectivity partner?
Bosch is a provider of technologies and services. We are in a great position regarding connected mobility as our sensors and sensing devices are in every vehicle around the globe. They are generating these dots of future business data and Bosch is the originator. We are an integral part of the value chain of building connected cars and mobility services.
Why did Bosch create its new Connected Mobility Solutions division?
Mobility is currently Bosch's biggest business, accounting for 60% percent of its turnover. We decided to dig right into the new service and software business and concentrate all of our automotive and mobility capabilities into one unit—the Connected Mobility Solutions division.
What impact can connectivity have on safety in transport?
Safety systems and cloud-based functions can prevent hundreds of thousands of injury accidents.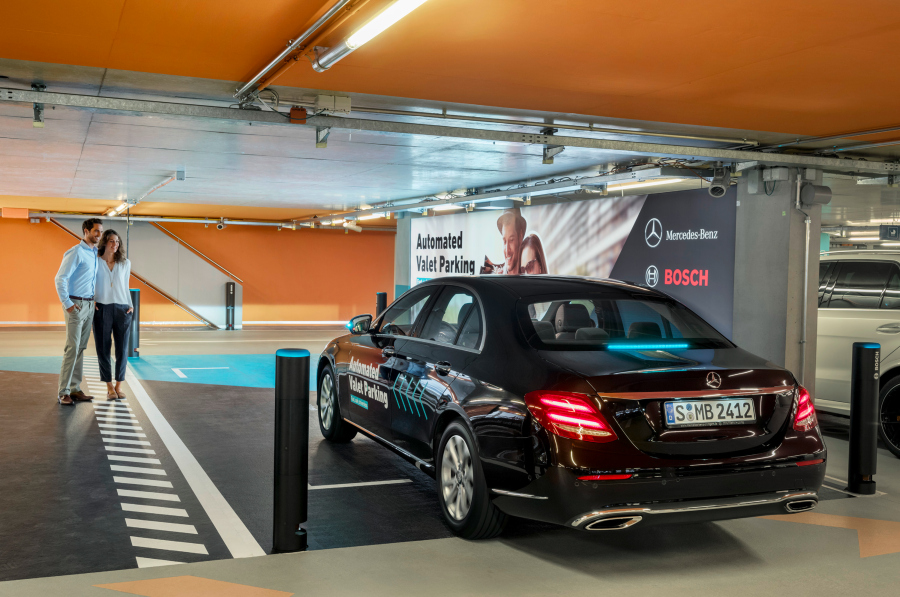 How can it help reduce emissions and pollution from transport?
Nearly 400,000 tons of CO2 will be spared thanks to connected mobility functions—as much as the Black Forest national park in Germany can process in three years. Concepts such as community-based parking will reduce parking traffic by up to 480 million kilometers, while highly automated driving saves additional fuel.
What interest are you seeing from OEMs in your connected mobility services?
We have a pilot project together with Daimler, an automated smartphone-based parking service. What makes this project special is that it's the world's first-ever infrastructure-based solution for a fully-automated valet parking service in real conditions. This driverless parking is made possible by the interplay between intelligent parking garage infrastructure supplied by Bosch and Mercedes-Benz automotive technology. This is a test base for future autonomous driving.
Another example is community-based parking where we track open parking lots and communicate the data to others in and across brands.
How important is AI for the auto industry today?
The whole auto sector is investigating the use of AI as a key capability to extend their services. The future of autonomous driving will not become a reality without AI. An intelligent car means AI in and outside the car. It is also very important that cars are connected to each other and the network needs to connect to all of the surroundings. This will increase safety in urban traffic when cars are talking to infrastructure such as street crossings or traffic lights.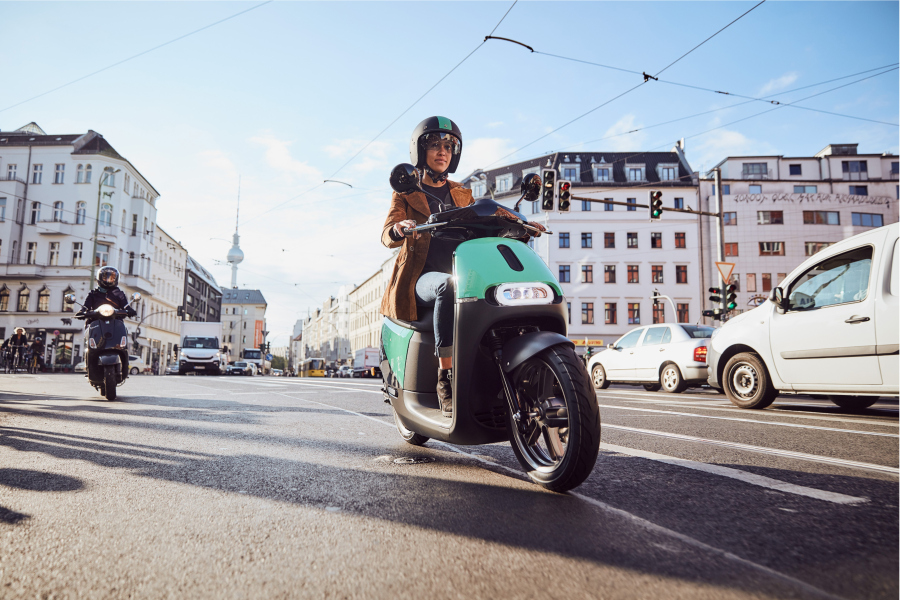 What can you tell us about Coup?
Coup is our eScooter sharing solution which started in Berlin in 2016 and now also in Paris and Madrid. We don't build the scooters, but we built the whole platform. We do the tracking, payment collection and operations. We are in the process of expanding Coup to a bigger fleet and more cities. Coup can become a key brand for Bosch's mobility services B2C business and this is the first time Bosch has a direct relationship with the consumer. In the appliances business, there is always a retailer between us.
Describe the culture of innovation at Bosch and Connected Mobility Solutions?
Bosch aims to bring in people who will help accelerate the business in terms of digital thinking. I bring in the spirit of thinking differently. We need to speed things up by being open to new ideas and possibilities