Vanquishing tough competitors is second nature to Wladimir Klitschko. The Ukrainian boxer clinched all the top professional titles—the WBA, WBO, IBF and IBO—during his spectacular, 21-year career in the bruising business.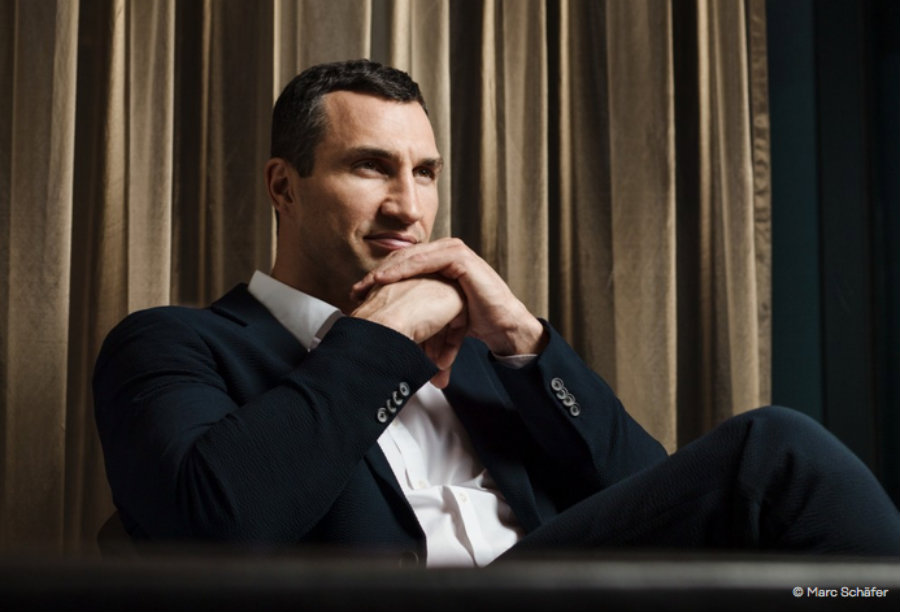 Celebrated as world heavyweight champion twice, the 6'6" hulk known as 'Dr Steelhammer' floored 59 of his opponents in 69 fights. Yet defeated last April in a gruelling bout against the UK's Anthony Joshua, 41-year-old Klitschko is now focusing his fiercely-competitive instincts on innovation in the commercial arena.
"Executives and sportsmen have a lot in common, such as pushing themselves towards high-level performance", says the sports star who's worth a cool $60M.
In 2016, Klitschko launched an advanced course of change and innovation management at the University of St Gallen, Switzerland. Companies that have attended include SAP, Informat, Porsche, and Deutsche Telecom.
"In my experience, our clients need to get out of their 'hamster wheels' and find new ways of reaching their goals in life," he stresses. Any enterprise adapting to innovation in the head-spinning digital era faces tough challenges. "Even the most innovative companies struggle with that," says the now retired boxer, who runs a plethora of organisations, including a charitable foundation, management and promotions groups, a stylish hotel and a museum.
True to form, the fleet-footed fighter insists executives deploy their 'killer instincts', have an obsession with 'execution' and need allies—even if they turn out to be competitors.
"My opponent last April, Joshua, was my sparring partner," he reflects. "He's my competitor, but he also made me better for an upcoming event. German companies are so concerned about Tesla, their direct competitor, so they said, 'Let's establish a network of electro stations that do not charge Tesla's cars'. Allies are very important to meeting your targets, even if your allies are your competitors."
As for technology's impact on the sport that made him a household name, Klitschko has a dream: "That one day every fan will be able to contribute to final decisions about who won the match, using their iPhone"