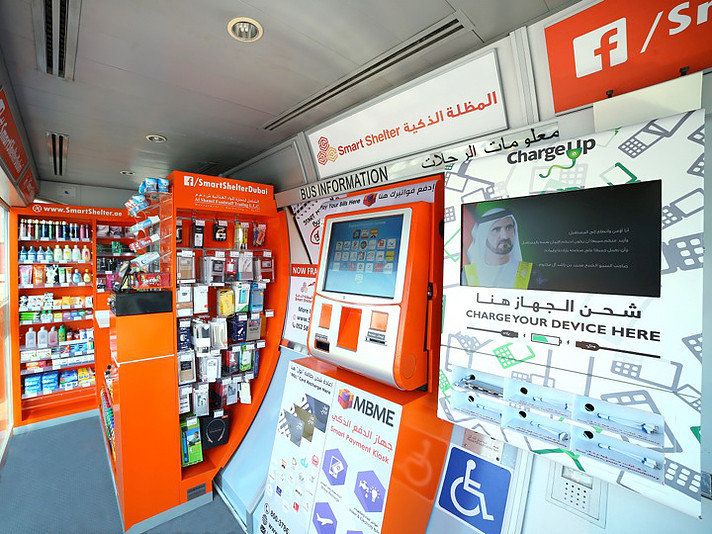 Launched in 2013, the Dubai Smart City initiative continues the Emirate's knowledge-economy focus and its commitment to building a global city. With success calibrated to enhance happiness, the initiative focuses on delivering integrated, safe, and impactful experiences to residents and visitors.
To most efficiently achieve this vision, the Dubai Smart City collaborates not only with private sector technology partners, but also with other Dubai government entities with deep expertise in key fields. These include the Roads and Transport Authority (RTA) – in smart parking, the fully automated Dubai Metro, and a 3G wirelessly linked traffic-light system across the city.
Buzz speaks to Abdulla Al Madani, CEO Corporate Technology Support Services Sector, Roads and Transport Authority (RTA).
What contribution is the RTA making to the Dubai Smart City initiative?
We are one of the 11 Smart Dubai strategic partners and are the sole contributor to the Smart Mobility dimension. We also contribute to the other pillars of the Dubai Smart City initiative—Smart Economy, Environment, Living, Government and Infrastructure.
The RTA works with many private and government sector partners. In one of these partnerships, we launched around 100 Smart Bus Shelters, providing information on bus services and location. A telecom company provides the wireless service and a retail company provides the smart services.
We aim to be a global leader in digitally-enabled road transport and have therefore opted for a digital strategy rather than an IT strategy.  To achieve our digital strategy, we have created 6 pillars: people's happiness, operational efficiency, asset sustainability, service delivery, information service centers, and innovation finders.
We are also looking at current initiatives like blockchain. Dubai has announced that by 2020 it wants its services to be delivered through blockchain. We want to listen to the city, its visitors, residents and infrastructure and decide how we can better deliver our services and better manage the demands of Dubai.
Do you look to any other cities for best practice or are you pioneering strategies here in Dubai?
You need to look at places with similar strategies and we have benchmarked against similar organizations in countries such as France, Switzerland, Singapore, Hong Kong, Seoul and the US. We need to keep an eye on start-up technologies that are appearing, especially in transportation—autonomous vehicles, e-hail companies and electrical vehicles for example.
We also want to explore new ways of movement, like hyperloop or drones. In some areas these technologies are ahead while in others we are leading. There is a lot of change right now, especially in the way people choose to move around the city. People have different options and there are lots of new ideas—we need to cater to that.
What are you doing to promote the use of public transportation by using smart city technologies?
When we first started RTA, the adoption of public transport was not as high as in other cities. To increase the use of public transport, we came up with several initiatives. One was to get 25% of people moving by autonomous means by 2030.
"The Smart City is about collaboration, working with different partners in the ecosystem and at almost no cost to the government." Abdulla Al Madani, CEO Corporate Technology Support Services Sector, RTA
How important is technology to RTA's five-year strategic plan for 2017-2021?
We are launching a loyalty program this year that will benefit commuters. We are developing an integrated transportation app—the Dubai Integrated Transportation Platform—for both travel and information about the city. It provides everything a customer might need, whether driver or pedestrian.
To propel our public transport initiative, we introduced the Nol Card— an integrated travel card similar to the Oyster card in London or the Octopus in Hong Kong. These city-wide programs have been very successful and have more than doubled the share of public transportation over the past 10 years.
How quickly is the Nol Card expanding?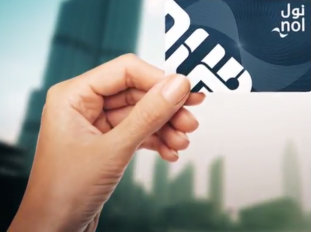 The Nol Card has currently reached around 2.4 million transactions on a daily basis. That means that from its launch, coinciding with the launch of the Dubai Metro in 2009, we have seen a total of 3.4 billion transactions.
In 2016, we signed a MoU with Smart Dubai to make the Nol Card the preferred choice for the government as well as the city.
The card's convenience extends beyond public transport and it can already be used in taxis. We have also expanded its use to offering admission to museums and parks, with more ideas in the pipeline. With over 12 million cards already sold, this is one success story that we hope to see continue